Do you like this Firestone IRL commercial...?
Link:
http://youtube.com/watch?v=TuwPNlrRYm4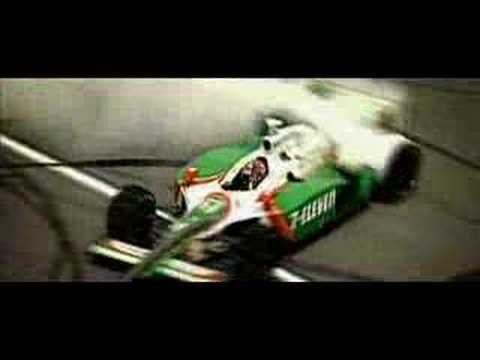 Here are the words that the narrator says:
How do i love you
let me count the ways
i love our long and checkered past
i love the way you look in the morning
i love your curves
your quirks
how do i love you
i love it when you get angry or sentimental
i love how you make people nervous and jittery
i love a long lip lock after a hard days work
i love that ice cold milk is your beverage of choice
huh, i even love your crazy family
how do i love you
oh, i can go on
i love all the tommorrows weve yet to enjoy
and i love how the offspring of our affection goes forth into the world serving as proud testament to our union
thats how i love you
So do you like it, love it, its ok, whats your opinion?
For me I love this commercial.
I love it. I love how they compare love to racing.

How could you not love this commercial? It reminds me of getting to the brickyard at 5 am the morning of the 500. Hearing the cannon go off and in years past hearing the voice of Tom Carnegie come over the public address saying "Goooood Mooorning, Race Fans!!!!" I get goosebumps now even thinking about it. Oh, how I miss Tom on the PA and how I wish every month was the month of May. This commercial IS Indy. I am Indy!

Also, Zim here is a link to the "I am Indy" commercial. I love that one too.

I love this commercial! Every time it comes on, I say the words with the narrator and wish that every weekend was 500 weekend. My wife thinks I'm crazy for getting sentimental about a tire commercial. Then she cries during chick flicks. I guess it's a matter of where your priorities are.

For me, this commercial describes to a tee how i feel about Indy every year when i get up there and smell the smells and hear the sounds, and just the whole atmosphere, I AM INDY, i love Indy cars!!

How do you think about the answers? You can sign in to vote the answer.

To answer your question, yeah I like that commercial.

Again, you are an annoying girl who falls in love with all the drivers and tries to impress all the men with your "sports talk". Oh, your avatar is still ugly and from your questions, you may or may not be a lesbian...you can't decide. Later.

I LOVE THIS COMMERICAL!.

At the Milkawkee (sp?) when Helio spun out and they returned to the broadcast in the middle of the commerical I got all pissed off...lol..and was like "Hey they cut out and the best part" My brother thought I was crazy

Yeah I really do love this commercial. I wish they would make one that has the "i am INDY" theme song. I just love listening to it.

I absolutely love this commercial. It brings a smile to my face every time.

I don't like it. the narrator has this dumb fake laugh at one point. and there's a really trashy blonde waving something in the air. yuck.
Still have questions? Get your answers by asking now.