Why is Leonardo DiCaprio so under-rated?
My guess is 100 years from now he is going to be the Clark Gable of our time. He's such a good actor and never acknowledged.
I just found this clip (my Fav. tune) and this movie that I had no idea he made.
I'm assuming this is Romeo and Juliet (the movie)...it looks really good. I must have missed this somehow!
I will definitely have to rent it...chick flick I guess but hey...looks good! LOL
http://www.youtube.com/watch?v=BPgbhDEzrxY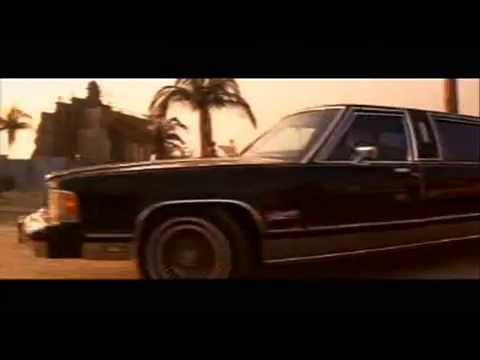 Update:
If I'm wrong on the title of this movie and you know what it is please let me know! :~)
Update 2:
All movies he should have gotten awards for but didn't...I think he's done a good dozen movies he should have won best actor for. But at least the directors know the calibre of his acting and really he can portray anything.
I don't have a crush or anything on the guy, not my type of actor for that, but he's phenomenal and can mold into any role.
First, you are correct, that's from Romeo and Juilet, and he did ok in that one, but other actors stole that show!

John Leguizamo and Harold Perrineau did a much better acting job.

He's not really under-rated, he just gets all the pretty-boy roles. His good looks may be keeping people from seeing him as a good actor.

Login to reply the answers

He is great - wouldn't necessarily say he was under-rated. After all, he was in Catch Me If You Can and also played Howard Hughes in The Aviator. Both of which he was brilliant in and he got Oscars for those to didn't he? Or at least nominated. Whoever said he was in Lord of The Rings and Pirates of The Carribean is a strange person as he was never in those movies!!!

Login to reply the answers

I'm wrong. Title of films he is bad in: Lord of the Rings and Pirates of the Caribbean (the only two i have seen). He is not even an actor compared to people like Robert De Niro or Johnny Depp.

Romero and Juliet is alright, it is not my cup of tea but you might like it especially if you like Leonardo DiCaprio.

Login to reply the answers

He is on the A list of Hollywood actors, so I don't think he is underrated. Many directors love to work with him because he is so professional. I saw him on a talk show; he is very well spoken and smart.

Login to reply the answers

How do you think about the answers? You can sign in to vote the answer.

He played up that heartthrob attitude! and didn't really hone his acting skills till lately! hewas very good in Blood Diamond! Departed he seemed above it/ not putting in all! to part.

Login to reply the answers

He isn't underrated! I think he's overrated.

His acting is just mediocre and many people praise his acting.

Login to reply the answers

I don't know but he really has not made much of an impression for me.

Login to reply the answers

Wasn't he gilbert grape...?

Login to reply the answers
Still have questions? Get your answers by asking now.