Do you think Matt Barkley will win the Heisman Trophy while at USC? How good will his college career be?
I just found out that Matt Barkley graduated from Mater Dei High School, of Santa Ana, CA, a semester early. He is now enrolled at USC at the moment. Anyway, do you think Matt Barkley will become Mater Dei HS's third Heisman Trophy winner Alumni? and USC's 8th Heisman Trophy winner? Mater Dei's other Heisman Trophy winners were Matt Leinart, who won it at USC in 2004, graduated from Mater Dei HS in 2001, and John Huarte, who won it at Notre Dame in 1964, graduated from Mater Dei HS in 1961. I know it is too early to say, but he had a great HS career at Mater Dei, he is the number HS recruit in the Nation, but he never got a ring at Mater Dei.
Update:
He is so good, he started varsity as a freshman at Mater Dei, his junior year was his break-out year, he passed for 3,576 yards and 35 TD passes, with only 3 interceptions. He is an article about him in Wikipedia:
Update 2:
Here is probably the best play of his HS career, his junior year against Servite, he was in Servite's endzone, he was almost sacked for a safety, his leg was wrapped around him by a Servite defender, but me managed to throw a spiral, loftly pass to a open receiver and he went 97 yards for a touchdown.!!! Here is the play:
http://www.youtube.com/watch?v=bX9X8Cnb47I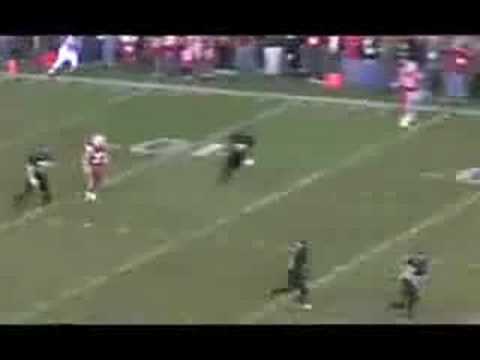 Update 3:
He went 4-0 against Servite, Mater Dei's arch-rival, Mater Dei has not lost to Servite since 1988, that play he made in the video I posted up above, just makes me think if Mater Dei's inexplicable dominance over Servite will ever come to an end?
Update 4:
He went to the same high school my 2 older cousins went to, and my younger brother is currently a freshman there.
Update 5:
my bad, he threw only 9 interceptions his junior year, and he is the first Junior to win Gatorade National Athlete of the Year award, all the other winners were Seniors.
He will be the best QB to ever play at SC when he's done.

I'm sure Carroll gave him $200,500.00 in a suitcase to come there. The Hollywood crowd has promised much more. If you have no morals and enjoy that kind of cheating, have at it kid!

USC was giving tickets away in boxes of cereal before failed coach Pete Carroll got there. Do some math for crissakes!

Source(s): No doubt he will stay at those nice condos that USC provided for Dwaynne Jarrett and Joe McNight.

No. Garrett Gilbert will. And he will lose 2 times as USC starting QB once to oregon state, once to someone else. So He'll be mediocre like Mark Sanchez if he does something it will be produced from the talent he's surrounded with. Servite who cares kiddo????? I agree with Orangeblood Do you have a man crush on him like sooners have on Blake girlfrin or Sam Brad F*cked. Or Carson "Making my Palms sweaty" Palmer, I don't think he will be better than Garrett gilbert

Source(s):

http://en.wikipedia.org/wiki/Garrett_Gilbert

2008–09 Gatorade National Football Player of the Year award; became the first Texas player to receive the honor # 2008 EA Sports Mr. Football USA # 2008 USA Today Offensive Player of the Year[20] # 2009 PARADE All-American and Player of the Year What awards did this barkley kid win?

Every starting USC QB has a chance to win the Heisman. It's just the way it is, the media loves them.

How do you think about the answers? You can sign in to vote the answer.

well we need to see him play some before we give hime the HEISMAN. just because he was good in high school doesnt mean jack

If he is as good as Marinovich, that may be enough with Pete's party cast.

Maybe, if he can beat Oregon St.

45-35

Enough Said!

Hook'em!!!

Have you got some kind of man crush on this kid?

Yes, he has a good shot at it a very talented quarterback.
Still have questions? Get your answers by asking now.