Please teach me how to do the Hare Hare Yukai Dance!?
I want the steps shown in the video here:
http://www.youtube.com/watch?v=yWoURdKFFkw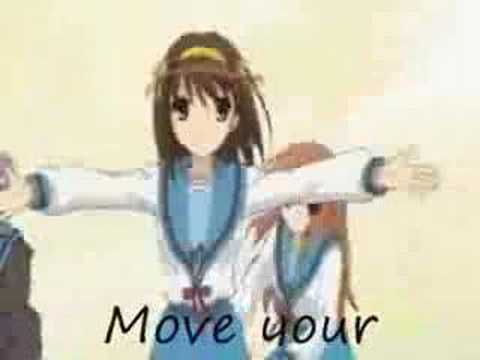 &feature=channel_page
The song is Caramell Dansen.
It goes too fast for me to learn it. Much appreciated if you could post a video on youtube, like a step to step one, OR post a video that's ULTRA slowed down!
Thanks!
Note: I'm a boy. If you're wondering why I'm doing this, I'm doing it to make a friend think I'm retarded and lose their infatuation of me.
Thanks again!
Still have questions? Get your answers by asking now.