Can you see any Buffalo Sports team winning a Championship in your life-time? do you think it will happen?
A lot of people already know, including myself, that the city Buffalo, in New York State, is one of the most tortured, cursed Sports Cities in America. The Buffalo Bills losing 4 straight Super Bowls in the early 90's, with Scott Norwood's infamous "Wide Right" against the Giants in Super Bowl XXV, and the Buffalo Sabres of the NHL infamous "No Goal" in the 1999 Stanley Cup Finals.
Update:
Here is a website about the Buffalo Sports curse, it even has a poll if you think any Buffalo Sports team will ever win a Championship:
also here is a sad video from YouTube, with very sad backround music showing footage of Buffalo Sports Futility:
http://www.youtube.com/watch?v=Q3bliBxJ8Ck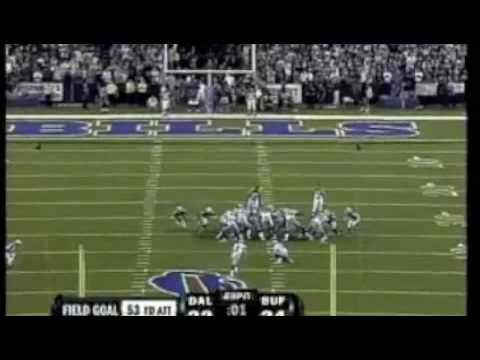 I see the Sabres winning..

I'm only 21, so I certainly think I'll see either the Sabres or the Bills win a championship in my lifetime, though I see the Sabres winning a Stanley Cup before I see the Bills winning a SB.

a million. New England Patriots - i comprehend they gained 3 the previous decade yet i'm basically 13, i do no longer keep in mind any of them. the only Superbowl the Patriots have been in that I keep in mind watching became Superbowl 40 two. And in case you have been prepared on the Patriots then that became the toughest loss to probable witness, could no longer have been worse. i became additionally in a house surrounded my Giants followers because of the fact I stay in ny. And now this 3 hundred and sixty 5 days the Jets eradicated the Patriots from the playoffs, and have faith me NYJ and NYG followers have not have been given any issue rubbing it in my face. So it'd be great to have some bragging rights, and this 3 hundred and sixty 5 days it ought to probable take place. permit's circulate Pats! 2. ny Knicks: it extremely is been 37 years, i might somewhat desire to work out them win one. i'm no longer watching for it this 3 hundred and sixty 5 days except they get Melo, yet even though it easily has been to long, i desire to work out the Knicks win all of it. 3. ny Yankees: I truthfully love the Yankees. the reason they are variety 3 is via the fact with the money they have, i'm no longer worrying approximately no longer seeing them win it. we've had plenty and that i comprehend there is extra to return. 4. ny Rangers: no longer a good number of an NHL fan, basically watch the Rangers whilst there is no longer the rest on.

Well, the only options are Sabres and Bills. If Ryan Miller got hot in the playoffs, they could win the championship this year. I don't think it will happen because the Pens and Caps are too good. But, who knows?

The Bills....all it takes is to come across a great QB and then anything is possible.

How do you think about the answers? You can sign in to vote the answer.

The Bills and Browns are knocking on the door, and eventually they WILL make the NFL playoffs.

If big cities like Pittsburgh and Chicago can win a few championships, then so can Buffalo and Cleveland.

if the Cleveland Cavaliers win a Championship with LeBron James this year which will end the Cleveland Sports Curse, then it will be Buffalo's turn.

Theres more chance that the Bills will move to Toronto than any sports franchise in Buffalo winning a Championship...

Source(s): Zeus and I are realists...

The Sabres arent far off, they finished 2nd in their division last year

maybe but a long ways off to much needed improvement but Jairus Byrd was a great find and a step into the right direction

Higher chance of the teams moving to bigger cities.
Still have questions? Get your answers by asking now.