Has anyone else noticed that Masta Ace and Nas made the exact same song?
Within one year of each other both of these guys made a storytelling song about falling in love with a middle-eastern woman who was visiting New York
2004 - Masta Ace - Brooklyn Masala (ft. Leschea)
http://www.youtube.com/watch?v=3I4Xgt6PhkQ
2005 - Nas - It Wasn't You (ft. Lauryn Hill)
http://www.youtube.com/watch?v=qx0JAxDuABk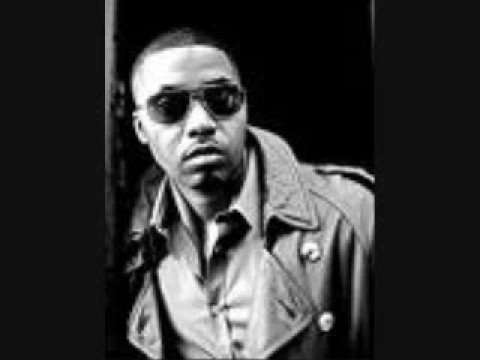 Did Nas completely rip off Ace, or is this a ridiculous coincidence
BQ: Which song do you prefer?
Maybe that middle eastern b*tch sleeps around with a lot of rappers.

BQ: Masta Ace

I'm pretty sure it's just a coincidence.

BQ: As a huge Nas fan, I like the Masta Ace song better.

Well I may be wrong but in Brooklyn Masala doesnt that sample in the chorus sound exactly like Nas or am I trippin.

Edit: NAS IS SAMPLED IN THAT VIDEO! LOOK AT 1:40. IT IS SAMPLED FROM HIS SONG YOU WONT SEE ME TONIGHT OF HIS I AM ALBUM TRACK #8. HOW AM I GONNA GET 2 THUMBS DOWN.

Im not saying he didnt copy but I am showing that Masta Ace is not taking all the credit by simply taking one of Nas's sample. He making people know that Nas influenced that song.

I like both but prefer Nas since I been a huge lauryn hill fan since I was lil.Both songs pretty dope.

Masta Ace says the chick is from Pakistan.

Pakistan isn't in the Middle East.

It's Asia.

Lol j/k I know what you mean.

BQ: Masta Ace

How do you think about the answers? You can sign in to vote the answer.

dropping Time: Collective Soul / purple enable pass: Adema / purple sometime: Sugar Ray / Nickelback Falls aside: Sugar Ray / Thousand Foot Krutch each and every thing: Lifehouse / Buckcherry Hit the floor: Linkin Park / Bullet For My Valentine while i'm long previous: 3 doorways Down / trouble-free Plan continuously: Vertical Horizon / Papa Roach products: Sum 40-one / purple waiting: Trapt / Over It Santa Monica: Everclear / concept Of A Deadman Face Down: The purple Jumpsuit equipment / kin rigidity 5 homestead: Staind / 3 Days Grace / Collective Soul / Daughtry Down: Stone Temple Pilots / Mesh StL / Motograter / Blink 182

its a pretty general topic, quite a lot of middle eastern etc women and men in america.

altho nas' song is very good "Brooklyn Masala" is absolutely brilliant and is a better example of storytelling hip hop. if only all love songs were as good as these

All I know is I like the Master Ace version more than Nas's. But i'm not completely sure Nas copied Master Ace.

But saying that Nas "NY State Of Mind" Jay-Z "Empire State Of Mind" they are smiler (well not really)

Like Jay-Z stealing an entire chorus from ATCQ
Still have questions? Get your answers by asking now.