Let's Take You Back? 17?
1966:
Let the trip begin down memory lane. Here it is 1966 and this is what has happened so far this year. Singer songwriter Neil Diamond signs a contract with Bang Records to supply four singles in 12 months. Love, led by guitarists Arthur Lee and former roadie Bryan MacLean, begin recording their eponymous debut album at Sunset Sound Recorders, Hollywood. The Doors begin a three-month engagement as the house band at The London Fog Sunset Strip, West Hollywood, California, where they earn ten dollars each per day for playing five sets every night from Thursday to Sunday. Bob Dylan is recording 'Sad Eyed Lady of The Lowlands', at Columbia Music Row Studios, Nashville Tennessee. Justice William Brennan, at the Massachusetts State Supreme Cout, reverses the earlier verdict of Judge Eugene A. Hudson, which declared that William Burrough's book The Naked Lunch is obscene due to its graphic scenes of cannibaliism and overt sexual references.The London Standard publishes an interview in which John Lennon of The Beatles declares, "We're more popular than Jesus Christ right now". This leads to recor-burning in some particularly religious communities. The Soccer World Cup trophy is stolen in London, but is unearthed a week later by Pickles the dog. Having recently changed his name from David Jones to avoid confusion with the Monkees singer, David Bowie releases 'Do Anything You Say' on Pye Records. The Velvet Underground and Nico perform for the first time as part of Andy Warhol's Exploding PlasticInevitable at the Dom on St. Marks Place, New York City. The Troggs release a new UK single, 'Wild Thing'. Bob Dylan releases a new double album, Blonde on Blonde. Drummer Keith Moon leaves the Who after Pete Townshend hits him over the head with a guitar for being late. He returns a week later. Comedian Lenny Bruce dies of a drug overdose. Former Animals bassist Chas Chandler sees Jimmy [soon to be Jimi ] Hendrix at The Cafe Wha? in New York City, and decides there and then to become his manager. Bob Dylan crashes his motorbike and suffers serious injuries, including concussion and several broken vertebrae in his neck. The Rolling Stones are awarded a gold disc by the RIAA for US sales of their album Aftermath. The Doors sign a provisional recording contract with Elektra Records....on the same day, the first pictures of the Earth are taken from the Moon are sent back to the US by Surveyor 1. Frustrated by endless touring with thousands of screaming fans drowning out their primitive amplification, The Beatles play their last live gig at Candlestick Park, San Francisco. The Grateful Dead, formly the Warlocks, release their debut single, 'Don't Ease Me In/Stealin', on Scorpio Records. Having moved to London, Jimi Hendrix begins auditions to find the musicians who will form the band he will call The Experience. Grace Slick performs as vocalist for Jefferson Airplane for the first time. Folk singer Joan Baez is arrested at an anti-Vietnam war demonstration in Oakland, California, and jailed for ten days. Riots on Sunset Strip, Los Angeles, in which teenagers protest against a police curfew in the area, inspire Stephen Stills of Buffalo Springfield to write his song 'For What It's Worth.' Influential Psychedelic club UFO opens in London.....And the last edition of UK pop show Ready Steady Go is Screened.
1966:
1.The Beach Boys - Good Vibrations http://www.youtube.com/watch?v=S2WWw7nMhw4
2.Percy Sledge - When a Man Loves A Woman http://www.youtube.com/watch?v=vQh112HQsoE
3.Reach Out, I'll Be There - Four Tops http://www.youtube.com/watch?v=RtrNZGbwrng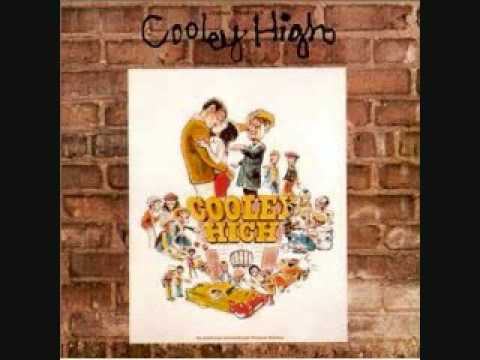 4.Gimme Some Lovin' - Spencer Davis Group http://www.youtube.com/watch?v=VxA3atHD2QM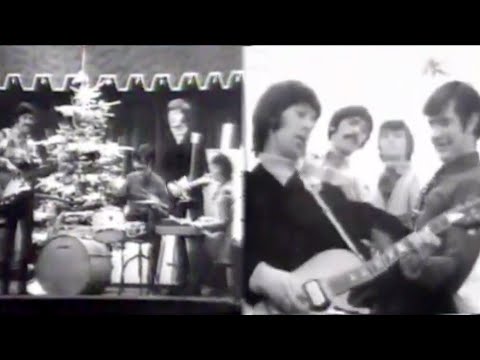 5.Ain't Too Proud To Beg - Temptations http://www.youtube.com/watch?v=DxHMHrWJ2SE
6.Eight Miles High - Byrds http://www.youtube.com/watch?v=WH6UnvSlahc
7.For What It's Worth - Buffalo Springfield http://www.youtube.com/watch?v=Wm6NeM-6vBE
8.Paint It Black - Rolling Stones http://www.youtube.com/watch?v=Q9DDpmyPZZA
9.You Keep Me Hangin' On - Supremes http://www.youtube.com/watch?v=t3bjMtqpGBw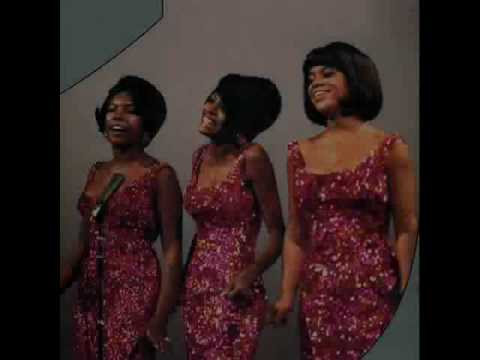 10.Wild Thing - Troggs http://www.youtube.com/watch?v=4qHX493bB3U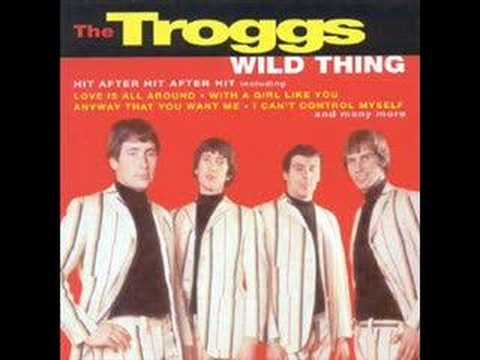 Well I hope you enjoyed and please rate as you feel fit.
take care
dave
Update:
thank you Peepaw for your answer
I thank you Andrew for your answer
Ats-Abraxas great answer
glen thank you for your answer
glad you like and thank you Beatle fanatic
Wire and String thank you also
Mike what else can I say great answer thank you.
Vtd288 thanks for your answer.
Update 2:
thanks Sphinxy for finding song and thanks for your answer
Update 3:
thank you z-man for your answer
Missy thanks for your answer, glad you enjoyed your walk down memory lane
Terry, than you for your answer again.
Update 4:
thank you Hope for your answer
you also Connor I thank for your answer
My father was 12 years old then, and he's a big fan of Buffalo Springfield.

He also likes The Byrds, The Rolling Stones and The Troggs.

Also I'm going to go and see if I can find that early Bowie song!

Thx ♥

Edit: I couldn't find that Bowie song, but I found "Can't Help Thinking About Me" when Bowie was with a band called The Lower Third: http://www.youtube.com/watch?v=zgBe8NL1818

Hey Dave!

1) For What It's Worth

2) Gimme Some Lovin'

3) Wild Thing

4) Paint It Black

5) Good Vibrations

6) Eight Miles High

7) Reach Out, I'll Be There

8) Ain't Too Proud to Beg

9) When a Man Loves a Woman

10) You Keep Me Hangin' On (the Vanilla Fudge version would be #1 on this list)

Great year in music!

The Beach Boys - good song but I only listen to them occasionally - a respectable 6

Percy Sledge - My favorite love song of all time - I give it a 10 for sure.

Four Tops - Nothing more needs be said about these guys and that song is a solid 9

The Spencer Davis Group - All of their songs are classicas in my book - a very good 8.5

Ain't Too Proud To Beg is my second favorite Temptations song - another 9

Eight Miles High is tied with My Back Pages as my favorite Byrds covers - an 8,5

For What It's Worth - is an all time classic and certain 10

Paint It Black used to be my favorite Stones song but I like so many of them now it's hard to say what my favorite is but it still gets a 10

You Keep Me Hanging On - I actually prefer the Vanilla Fudge Cover of this one but Diana does a great job with it - I'll give it a 7

Wild Thing - I only liked this one in the movie "Major League" - well I guess I did like it a little other than that so I will give it a 5.

How do you think about the answers? You can sign in to vote the answer.

Paint It Black

Aint Too Proud to Beg

When a Man Loves a Woman

You Keep Me Hangin On

For What It's Worth

Eight Miles High

Good Vibrations

Gimme Gimme Some Lovin

Wild Thing

Reach Out I'll Be There

that's the way I'd list them to me anyway.

Good tunes

8

8

8

My favorite Spencer Davis song-10

Classic Temptations-10

Classic Stones-9

9

8

Hendrix is next!!

Since I was born in January 1966,a lot of these songs were still really popular when I was forming my musical tastes. My mom had most of these songs on LP's.

I remember The Beach Boys,Percy,Temptations,Four Tops,Byrds,Stones,Supremes & Troggs.

When I was old enough to buy my own albums I bought these for myself..also my favs from your list:

the Beach Boys

Percy Sledge

Byrds

Stones

Troggs

Thanks for another walk down memory lane Dave!

Good Vibrations and Reach Out, I'll Be There are my favorites.

Sounds like a good time to be around for. This year and the next few upcoming ones produced a lot of good stuff.

Impossible to rate, as each is a total class act! Middle 80% for all, and every time I think of picking just one track, another comes along and nudges my senses saying "Pick me".

100% honest here my Friend , I seriously cannot choose, but once again a wonderful post. Diolch! (Welsh for "Thank You)
Still have questions? Get your answers by asking now.