What is Let's Take you Back? 19?
1968:
Well how time flys now it's 1968, so hop on board and lets take that trip down memory lane. Hope you enjoy one and all, and share your thoughts if you want?
April 2nd: Stanley Kubrick's 2001: A Space Odyssey, based on the book by Arthur C. Clarke, is released to mixed reviews - some find it unbearably slow and obtuse, thanks to its minimal dialogue and disjointed images.But it gradually gains a reputation as the most influential sci-fi movie ever, noted for its special effects, its audacious score of classical music [notably Richard Strauss' Also Sprach Zarathustra], and its talking computer, HAL. January 4th: Jimi Hendrix is arrested in Gothenburg, Sweden, after a hotel room smashing incident. February 12th:Jimi Hendrix plays a show for students at his old school, Garfield High in Seattle. He is then awarded an honorary diploma - no bad for someone who dropped out of school at 14. February 22th: Genesis release their debut single, The Silent Sun. March 4th: The Mothers Of Invention, led by Frank Zappa, release the album 'We're Only In It For The Money,' in a spoof Sgt. Pepper-like sleeve. Zappa always courts notoriety, with an ironic disdain that enchants some, alienates others, and passes many by completely. But over the coming years he proves to be not only a razor-sharp wit, but a remarkable guitarist and composer.March 18th: The Steve Miller Band releases its debut single 'Sittin' In Circles,' in the US. January 13th: The UK'S Guardian newspaper reports that Richard Branson, a 17-year-old former public schoolboy turned publisher, wants to be "the voice of youth" By 22 he will found Virgin Records. April 11th: President Johnson signs the US Civil Rights Act of 1968 while pleading for an end to the rioting which has erupted since the slaying of Martin Luther KIng. Pink Floy intorduce an electronic sound projector called the 'azimuth coordinator' at their Albert Hall show in London. The FBI says it is seeking an escaped convict, James Earl Ray for the murder of Martin Luther King. Deep Purple make their live debut at Tastrup, near Copenhagen, Denmark. April 4th: the 39 year old civil rights leader Rev Dr. Martin Luther King Jr. is Assassinated. May 4th: Aspiring UK pop group The Freehold play their first-ever gig, at the Marine Theatre in the sleepy seaside resort of Lyme Regis, Dorset. Their drummer is a young hopeful called Phil Collins...Most of the town's residents, meanwhile are probably at home watching Welsh songstress Mary Hopkin on Uk TV talent show Opportunity Knocks. Hopkin is spotted by Twiggy, who recommends her to Paul McCartney. May 7th: Riot Police storm the stage at a festival in Rome while controversial band The Move are playing. History doesn't record whether the police are assuming the chorus to "Fire Brigade" is an actual cry for help. May 10th: At a Monkees recording session, Neil Young plays lead guitar on the track 'Youn And I' which will appear on the album Instant Replay. May 18th: The Miami Pop Festival [also known as the Underground Pop Festival], begins at the Gulf Stream Race Track, Hallandale, Miami, Florida, with the Jimi Hendrix Experience, John Lee Hooker, Frank Zappa, Blue Cheer, Arthur Brown and Eire Apparent.Pink Floyd perform at the first free festival in Hyde Park, London - support comes from Jethro Tull, Roy Harper, and a new duo called Tyrannosaurus Rex.
The Band release their mold breaking debut album, Music From The Big Pink.July 10th: Eric Clapton announces the break-up of Cream, because of "loss of direction". July 23rd: five young hopefuls from Gary, Indiana, calling themselves The Jackson Five, arrive in Detroit Michigan, to audition for Berry Gordy at Motown Records. September 3rd: Street Fighting Man by The Rolling Stones is banned in Chicago, Illinois, following recent riots at the Democratic Convention in that city. September 14th: First US TV appearance of cartoon pop group The Archies, whose single 'Sugar Sugar' will sell over six million copies. Big Brother & The Holding Company hit Number One on the US album charts with Cheap Thrills. When Pink Floyd appear at Imperial College, London, their support band is Smile, featuring Brian May and Roger Taylor both future members of Queen. Revolutionary rock act the MC5 record their debut album, Kick Out The Jams at the Grande Ballroom in Detroit. November 1st: the first offical Beatle solo album - the movie soundtrack Wonderwall is released by George Harrison on Apple Records. November 8th: Cynthia Lennon is divorced from John. Three days later, the album Two Virgins, by John and Yoko is released - its cover which shows the pair naked is rejected by many shops so the record is distributed in a paper bag.
Update:
1968: now to hear the music that we walked all this way to hear.
1. I Heard It Through The Grapevine - Marvin Gaye http://www.youtube.com/watch?v=jPnZZTVp_2A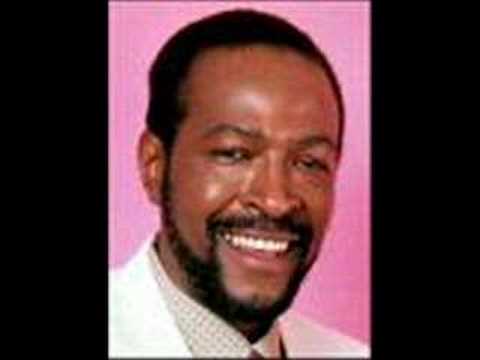 2.Hey Jude - Beatles http://www.youtube.com/watch?v=QoBWW3OAhgw
3.All Along The Watchtower - Jimi Hendrix http://www.youtube.com/watch?v=bng3agUOYiI
4.Otis Redding-Sitting on the dock of the bay http://www.youtube.com/watch?v=UCmUhYSr-e4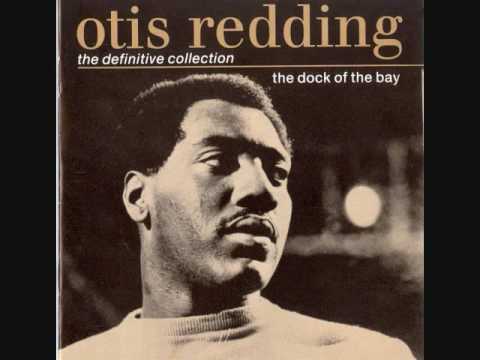 5.Mony Mony - Tommy James & the Shondells http://www.youtube.com/watch?v=jVig64dyD-8
6.Jumpin' Jack Flash - Rolling Stones http://www.youtube.com/watch?v=hxpfBWMOlOk
&playnext=1&list=PL5FDB42ACF5933CF1&index=71
7.Born To Be Wild - Steppenwolf http://www.youtube.com/watch?v=xm5DPlNCmtk
8. Cream - White Room http://www.youtube.com/watch?v=uRqjpuLFXek
9.Sympathy For The Devil - Rolling Stones http://www.youtube.com/watch?v=hgD-D_z0Cs8
10.Revolution - Beatles http://www.youtube.com/watch?v=uKHgVN7Bjww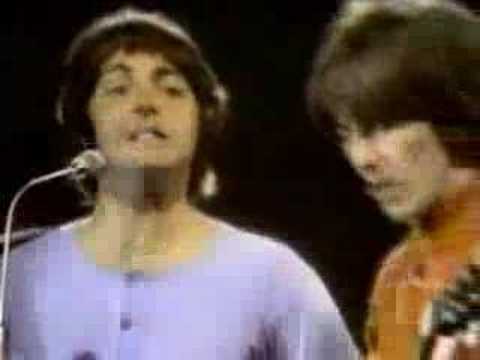 &feature=fvst
there we have it, another day on memory lane. hope you all enj
Update 2:
thank you Black Night Missed that one and one of my fav's I still have that on vinyl the first copy and again thank you for your answer.
Update 3:
thanks for reminding me Trixie and thanks for the heads up and great answer.
what else can I say but thanks for the great answer Mike
Again I thank you the one and only Wire and String thank you for the answer
Update 4:
thank you again Mucky Pup for your answer
Update 5:
Kelly thanks for the great answer and other links you have gave.
Update 6:
thank you brian for your answer
Update 7:
Beatle fanatic I believe you and thanks for a great and informitive answer
Update 8:
Terry thank you for your answer
Update 9:
thank you Z-man for your answer
Update 10:
I thank you Sphinxy for your answer
I've read most of your questions and so far I think this one is the best.

1. Born to be Wild

2. Sympathy for the Devil

3. Hey Jude

4. Mony Mony

5. Cream

This one definatly deserves a Star. Merry Christmas Dave. =)

Edit:

On another question you said that AC/DC sang "Passage" I have read several Bios on AC/DC and never heard of this song. Looked it up on google, nothing. Where did you come across this rare song?

1 - Marvin will always get a 10 from me

2 - Hey Jude - I know you aren't really a Beatle fan but this song is a classic in my book - a solid 9

3 - This is one of the most awesome cover songs in history - Hendrix gets a 10.

4 - Otis is another 10 - listen to his Try a Little Tenderness if you have the time.

5 - I love Tommy James but this is not one of my favorites - I give it a 5

6 - You know love the Stones and this is a classic another solid 8

7 - Born To Be Wild is a great song but they actually did much better ones - worth a 7 though

8 - White Room was the song that got me into harder rock - well that and Heartbreaker by Zeppelin - It gets a 10.

9 - Can I give Sympathy an 11 - Love that song

10 - Revolution is great as an album cut but I didn't care for the single much - a solid 8 on the album version.

Thanks for the memories my friend.

"When Pink Floyd appear at Imperial College, London, their support band is Smile, featuring Brian May and Roger Taylor both future members of Queen." very interesting Dave that is something else I didn't know. sorry for my tardiness I am a bit under the weather today.

White Room - Cream such a great song. the others are very interesting also but on this one Dave there really is no order. I was actually more stimulated by another great history lesson thanks again. Just something I want to mention in this particular year the very sad downward spiral that Syd Barrett was on as well. I found a couple very obscure audio interviews of Barrett around this time frame perhaps it could have been 1967 that were very disturbing to listen too. Barrett was a guest on some radio station and the DJ would ask him very simple questions and they would just follow with long periods of silence before some very irrelevant answers it was really scary. something very dark and mysteries in the moments of Barrett's life in the late 60s I have always been quite fascinated by it for some reason. :D

wow the year in recap paragraph is getting longer and longer and more and more impressive. its bordering on intimidating now. love the effort of it, these are some very well constructed questions.

anyway, another amazing year. i havent tried to rank em in a while, i think i will this time.

1. Sitting on the Dock of the Bay

2. All Along the Watchtower

3. Revolution

4. Jumping Jack Flash

5. Sympathy for the Devil

6. I Heard it Through the Grapevine

7. White Room

8. Born to Be Wild

9. Mony Mony

10. Hey Jude

How do you think about the answers? You can sign in to vote the answer.

Hey Dave!

1) All Along the Watchtower

2) Revolution

3) White Room

4) Sympathy For the Devil

5) Sitting On the Dock of the Bay

6) Born to Be Wild

7) Jumpin' Jack Flash

8) Hey Jude

9) Mony Mony

10) I Heard it Through the Grapevine

I have a story about Tommy James & The Shondells.

When "Mony Mony" was a hit the band played in my hometown and the next day as I was working in the local sub/pizza shop the whole band came in to eat and I made food for them! I asked them why they came in there to eat and they told me that they were doing their laundry next door in the laundrymat. They were traveling around in a van and just happened to stop there. I was so excited but nobody believed me when I told the kids in school about it.

Best Year yet for music!

Cheers and have a great weekend everyone!

Well you've done it again Dave. Great job. 1968 the year before the Summer of Love. Things were heating up. Thousands of new listeners were joining "the scene" every month. Many dropped everything and headed for Haight Ashbury. This song reminds me the most from those times: Scott McKensie If You're Going to San Francisco http://www.youtube.com/watch?v=eKeXkhxiq6I

.

Can't say that I didn't feel it calling me. It was a great and awful time to be young and alive. Can't wait for your Year 1969. your friend Terry

Jimi Hendrix-10

Otis Redding-10

Marvin Gaye-10

jumpin' jack flash-10

sympathy for the devil-10

Revolution-10

Hey Jude-10

Cream-9

Steppenwolf-8

Tommy James-8

All right Dave!!! A solid "10" for every song, I mean, I'm not a big Beatles fan, but those are two of my favorites right there, I give Hendrix an "11" for his cover of "Watchtower," and the rest are all outstanding on their own!

A few to add to the list:

"The Unicorn" Irish Rovers (this brings back a few early memories for me!)

http://www.youtube.com/watch?v=_EPsuOEH1fY

"Harper Valley PTA" Jeannie C. Riley

http://www.youtube.com/watch?v=aOZPBUu7Fro

"Suzi Q" Creedence

http://www.youtube.com/watch?v=1mxaA-bJ35s

Great post Dave!

Good year for music indeed!

Speaking of Jimi Hendrix, I absolutely adore this poster by Jeff Hopp of him:

http://www.jeffhopp.net/gallery4/photos/Jimi%20Hen...

2001: A Space Odyssey, I actually had to look up on the net after watching it, cause

I still didn't understand some parts of it lol. It was quite philosophically deep, even after the explanation I was still thinking, "Huh?" maybe somethings are suppose to remain a mystery after all.

Oh, you left out one of my favorites! "Hair" debuted on Broadway in 1968. My mother took me to see it, in utero, and I've been hooked ever since. One of my favorite albums ever.

http://www.youtube.com/watch?v=w_zaSKZks1A

&feature=related
Still have questions? Get your answers by asking now.