When i watch youtube videos of Apartheid in South Africa & Jim Crow in the good ol' U.S.A?
Am i seeing white people in their element. Straight up killing other human beings in the most sadistic ways possible. I gotta admit, you guys really do have imagination. I never would have thought you could use a fire hose to spray people (mind you the water that comes out of a fire hose can break bones)
http://www.youtube.com/watch?v=gBPeCQzHu5w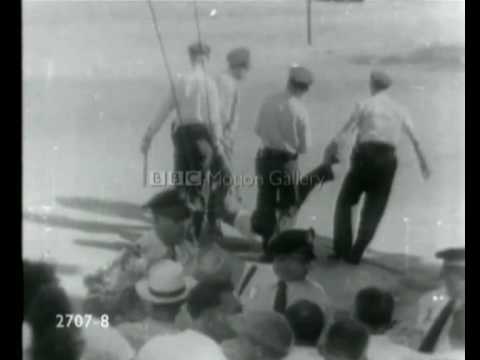 Login to reply the answers

ThumbDownPlease is right. You have to forget about the past and live in the present. You can't blame whites forever. If you're American, and you live luxuriously in this county, the USA, you should be thanking white people for all the stuff they did to set this country up. I'm African and I'm not American, so the white people haven't done as much for me as they have for the other citizens. However, they have also allowed me to enter their country and enjoy some of the freedom that other countries may not have. See, that's the problem with blacks. They are stuck in the past, instead of moving on to the future.

Login to reply the answers

You need to move on and grow up. How dare you complain when people in other countries are suffering. The U.S may not be perfect and has its history of violence, but its a hell of alot well off than a high percentage of other countries in the world. Jews still arn't blaming the Germans for what happened to them. Quit whining about nonsense.

Source(s): From an Irishman

Login to reply the answers

Last I checked current practice in South Africa is to tie down white farmers and their wives / children to beds and hack their limbs off with blunt objects and then burn them alive. Sure sounds better than being hit by a hose, right?

Login to reply the answers

How do you think about the answers? You can sign in to vote the answer.

here genius...

http://www.scaruffi.com/politics/dictat.html

in the 20th century ALONE, non whites were responsible for most of the genocides in the world.

africa still has slavery, child slavery, genocides, wars & the largest rape problem in the world. and considering blacks are only 12% of the population in the US yet commit a disproportionate amount of the crime in this country, i dont think you have a place to talk.

Login to reply the answers

I really dont know how to answer this "question".

However watching the video, Im proud to say my people have come such a long way.

Login to reply the answers
Still have questions? Get your answers by asking now.