Fans of Deep Purple, and Ian Gillan...what do you think of the early 70's hard rock band Jerusalem?
Releasing one lone LP in 1972, the UK hard rock outfit Jerusalem were still in their teens upon formation. Discovered by then Deep Purple lead vocalist Ian Gillan, he took them into the studio to record what would be their only album. It's a crude/raw rudimentary sounding LP...full of angst and energy.
Note; For all Deep Purple fans...these guys sound nothing like Deep Purple, so don't be expecting "Machine Head" part two :)
Anyways...here's a video I created/uploaded featuring three of my favourite songs from their self titled debut album released in 1972. I've always loved the Templar artwork.
My videos are quite simple production wise...with various imagery sourced from photos and scans of my vinyl album; jackets/covers, labels, etc.
Jerusalem - When The Wolf Sits / Frustration / Hooded Eagle:
http://www.youtube.com/watch?v=INf53T9bk3A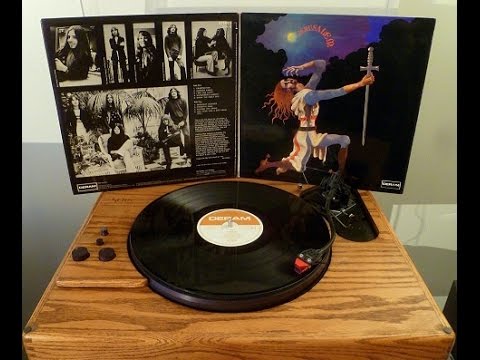 &feature=channel_video_title
Thoughts?
Still have questions? Get your answers by asking now.