I AM SCARED!! PEOPLE TELL ME ABOUT YOUTUBE AND ILLUMINATI!!!?
I am watching these videos about illuminati and people titling their videos "How they plan to KILL us all" or "Randy quaid 1 exposing illuminati" So. I have 2 questions.
Are the illuminati real? Like do they really plan on killing us? And are youtube videos trustworthy?
PLEASE!! TELL ME IF THEY ARE REAL! OR SOMETHING! I AM 13 AND SCARED OUT OF MY FREAKING MIND! PLEASE! THERE IS THIS VIDEO AND IT IS SCARING ME!!!
http://www.youtube.com/watch?v=_v6xUGSrApk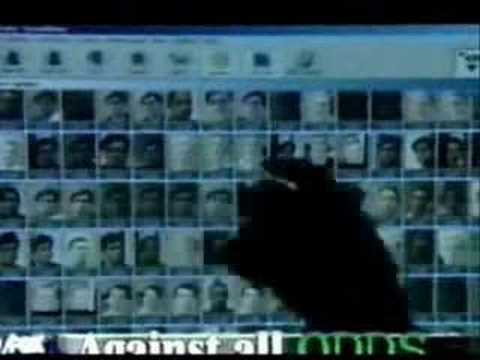 PLEASE TELL ME SOMETHING!!!
Do the even really exist ?

The Illuminati conspiracy is a conspiracy theory which holds that there is a "global elite" society that is either in control of the world, or is seeking to take control of the world. As with most conspiracy theories, beliefs regarding the Illuminati conspiracy vary widely. As a result, it is virtually impossible to give a synopsis of the Illuminati conspiracy. Popularized in recent books and movies, the Illuminati conspiracy has definitely reached "cult fiction" status.

If there is indeed some truth to the Illuminati conspiracy, the Illuminati are nothing but pawns in the hands of Satan, tools to be manipulated in his conflict with God. The fate of the Illuminati will be the same as the fate of their lord, Satan/Lucifer, who will be cast into the lake of fire, to be tormented day and night, forever and ever (Revelation 20:10). In John 16:33 Jesus declared, "In this world you will have trouble. But take heart! I have overcome the world." For Christians, all we need to understand about the Illuminati conspiracy is summarized in the words of 1 John 4:4, "You, dear children, are from God and have overcome them, because the One who is in you is greater than the one who is in the world."

http://www.gotquestions.org/illuminati-conspiracy....

The Illuminati

By: Larry Burkett

http://www.christianbook.com/the-illuminati-larry-...

The Illuminati: Facts & Fiction

http://www.tower.com/illuminati-facts-fiction-mark...

What is the New World Order?

http://www.gotquestions.org/new-world-order.html

You NEED To See This

http://www.youtube.com/watch?v=qNZvfiKrJHo

Honey, I don't wanna lie to you, but I don't want to upset you either. I'll tell you what I "believe" is true and let you judge for yourself. If you look at the facts you will see that the Illuminati do actually exist, and yes, their plan is to kill us all, by making us accept and worship Satan. If you want proof you can just look at all the music videos. There are a lot of video analysis on youtube, and some songs played backwards where you can hear the messages they're trying to send to us. If you also look up the illuminati card game you will probably be surprised about how every single catastrophe to this day has been preplanned. So, yes. It is true. People who are ignoring all this evidence are conniving. Either because they're too afraid, or too stuck with the belief that this is the perfect world they thought when they were kids.

But there's no need to freak out.

a) they're not attacking you personally. They're attacking everyone, and due to your age you're not considered dangerous at all. In fact they've taken their measures to brainwash you and everyone your age, so it's atypical as well as a small miracle for you to have woken up. Also, since most people will tell you what you just came across is rubbish and discourage you, chances are you will remain brainwashed and apathetic.

b) you really are a bit young to be looking these kind of stuff up. When I found out I couldn't sleep for a week and I was still older than you (16 at the time). Give yourself some more time to ba able to handle this information calmly.

c) this isn't something new. It has been happening for a long time now, and will keep happening in the future. Nothing has changed, not really. The only change is that you found out. You, alone, can do nothing about it. And I'm not saying that because you're a minor. I'm saying it because you're just one person. Not the only one that knows about it, but one of a small percentage. But you might be surprised by how many people close to you are aware of this but don't talk about it. The most awareness is in Europe, as Americans tend to be blind to the subject.

For the videos... they're just as trustworthy as any source. Just make sure they talk with facts and double check the info they provide you with. Make sure they have proof of what they're claiming and aren't just selling us lies. Unfortunately, most do have the proof. I'd say do a little research on your own, but not just yet. Give yourself some time till you're ready to handle it.

As I said before I don't wanna freak you out, but I can't lie to you either. All I can say is my condolences for coming out of the dreamy world most will never come out from. The best you can do is have faith, and resist. You have the power of knowledge. That's all the weapons you're gonna need in this fight. Don't be afraid. It's a good thing you found out cause know you can protect yourself. Most won't have that privilege. Now gather your will power and get ready cause it's not gonna be easy. But it is the right thing to do. It's not just a coincidence that you found out about this. It's your chance to fight back.

If you're still upset, or more upset, or wanna talk just leave me a message

Hope I helped ;)

Edit: sorry for all the typos

How do you think about the answers? You can sign in to vote the answer.

illuminati is real ! But they are not planing to kill us because they live among us, they are one of us. But they have the power to control the world, media says that to join the illuminati you have to sign a contract with the devil but none knows if that is true . there are a lot of celebrities talking about illuminati and saying that they did mistake because of signing this contract

But they are just powerful people that are going to the hell after they die . so don't sign a contract and stay loyal to god so everything is gonna be alright

Source(s): Yuotube. and a lot of books :)

It's not true. Don't worry.

There are a lot of people in the world who dream up conspiracy theories. Some people think that the government faked the moon landings. Some believe that the Queen of England is part of a vast ring of child molesters and devil worshippers. Some people think that the president somehow had his birth record faked. There are a lot of conspiracy theorists out there, and they are mostly just amusing themselves with their nonsense.

But sometimes these people meet people like you, and they just love to tell you that everything is true. They like to laugh when they scare you. Just watch these answers--one of these trolls is bound to show up here.

Chill your ****. The illuminati exists but it's more like a bunch of old guys standing around talking about random stuff. Don't watch those crazy conspiracy videos.

Now the ones you really need to watch out foR are the Templars.

Crazy bastards.

Cripes, kid, calm down. You're not important enough for any organization to want to kill you, first off.

Secondly, there is no illuminati. Randy Quaid is mentally ill. YouTube vids can be put up by anyone with an internet connection, a camera, and a computer. What would make them reliable in any way? do they have fact-checkers and people who verify the accuracy of each video posted, or can any nut put up any old ranting he wants to put up?

And lastly, calm the hell down.

First calm down if it is real it's suppose to be "secret" what kind of secret is all over YouTube?Not such a secret huh?And no YouTube videos or not trustworthy.YouTube is the last place you wanna go for information.

THE TRUTH IS WE DON'T REALLY KNOW. IF IT IS, THAN WE SHOULD BE WORRIED. PEOPLE SAY IT'S NOT REAL AND JUST DISMISS IT BECAUSE THEY ARE SCARED TO. WATCHED A VIDEO CALLED "THE ILLUMINATI EXPOSED THE FINALE"

http://www.youtube.com/watch?v=vTLolGw_iDg

IT TELLS YOU EVERTYTHING....

HE ALL SEEING EYE IS ALL OVER THE MEDIA, IN MOVIES, MUSIC, EVEN CHILD CARTOONS, IT ALL SEEMS REAL.. THE PEOPLE IN POWER DONT CARE ABOUT US, TO THEM WE LOOK LIKE ANTS, YOU KNOW HOW PEOPLE LOOK FROM AN AIRPLANE OR TALL BUILDING. IF THE KILLED US THEY WOULDNT FEEL A THING. JUST TRUST IN GOD MAN
Still have questions? Get your answers by asking now.