I need some DUBSTEPS!?
It's a little hard to explain but I would like dubstep remixes of popular songs. I like a lot of beat and bass. Some thing like this: http://www.youtube.com/watch?v=_hsesRUaFAE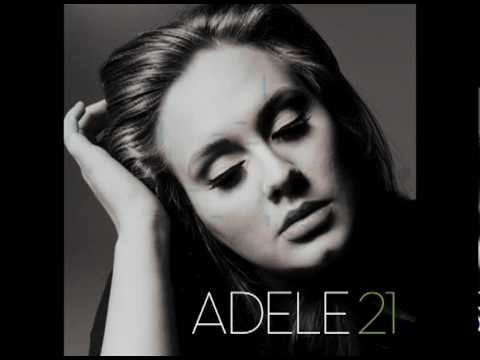 Any other dubsteps, electro, techno, would be AWESOME. thaaank you. :)
La Roux - In For The Kill (Skrillex Remix)

Blue Foundation - Eyes On Fire (Zeds Dead Remix)

LMFAO - Party Rock Anthem (Arion Remix)

Katy Perry - E.T. (Noisia Remix)

Katy Perry - Wide Awake (Xilent Remix)

Jay-Z & Kanye West - NlGGAS IN PARIS (Konec Bootleg)

Rye Rye ft. Robyn - Never Will Be Mine (Kill the Noise Remix)

Feed Me - One Click Headshot, Cott's Face

Emalkay - Bring It Down

Blackmill - Evil Beauty

Ephixa - Bi - Winning

Arion - Internet Rebellion

K.O.A.N. Sound - Funk Blaster

DatsiK - Elevate, Nuke Em'

Downlink - Biohazardous

Doctor P - Tetris

Trolley Snatcha - The Future

Chase & Status - Blind Fatih (Trolley Snatcha Remix)

Borgore - Decisions, Nympho, Sunsets

Kill the Noise - Kill the Noise Pt 1, Talk to Me, She Likes To Party,

Knife Party - Centipede, Bonfire

Porter Robinson - Unison, 100% In The B*tch

Caspa - Power Shower, Rubber Chicken

Rusko - I Love You

Dubba Jonny - Not Another UKF Dubstep Tutorial

Nero - Promises (Skrillex and Nero Remix)

Flux Pavilion - Daydreamer

Cookie Monsta - Mosh Pit, Riot

FuntCase - 50 Caliber

Roksonix - Music In Me

Zeds Dead - Bartletta - Panther (Zeds Dead Remix)

Mt. Eden - Sierra Leone

Bassnectar - Bass Head

The Glitch Mob - Fortune Days

deadmau5 - Ghosts 'n Stuff, Raise Your Weapon

Obsidia - Lost In Space

Kaskade - Lick It

Bar 9 - Piano Tune, Strung Out

Chrispy - Predator

Black Sun Empire - Hyper Sun

Excision - Swagga, Existence VIP

Noisia - Machine Gun

16bit - Dinosaurs

NiT GriT - Bomber

Delta Heavy - Get By

Eptic - Slime City, Like A Boss

Sub Focus - Rock It

Kryptic Minds - Badman VIP

SKisM - Porter Robinson - The State (SKisM Remix)

Druley - Ketamine Ocean

Xilent - Choose Me, Skyward

Krewella - Adventure Club - Rise and Fall (Krewella Remix)

High Rankin - Get Down Lay Down

Bare Noize - Plant Food, Harry

Gemini - Turn Me On, Crew Love

Dog Blood - Middle Finger

Dillon Francis - IDGAFOS

Zedd - Stars Come Out, Slam The Door

Liquid Stranger - Bully, Pressurize

The M Machine - Immigrants, Shadow In The Rose Garden, Promise Me A Rose Garden

Soap Dodgers - Strobes

KillSonik - Linkin Park - Lost In The Echo (KillSonik Remix)

Zomboy - Pirate Hooker, City 2 City

12th Planet - Burst

Mord Fustang - We Are Now Connected, Lick The Rainbow

Cutline - Runnin'

DotEXE - Krewella - One Minute (DotEXE Dopest Dope Remix)

MSD - Quiet Riot

Phaeleh - Afterglow

Sukh Knight - Ganja Dub

Vaski - Storm Chaser

Cyberoptix - Geisha

Skeptiks - Shadows

Konec - Ni**as In Paris (Konec Bootleg)

xKore - Magnum, Domination, Renegade

Document One - New Danger

Alvin Risk - Psychotic

Robot Empire - Dope Spot

Culprate - Hall Of Mirrors

River Jackson - We Came For Blood

Skepsist - Reflux

Symbiotic - Power

Trampa - 6th Sense, Wild Dog, Arsonist

Mantis - Fumes (Drumstep VIP)

Sinister Souls - Borderline VIP, We Are Pain

Adroa - Riot

Beazt - Rapture

Apache - A

C99 - Yeeaarrww

Vylex - Excision - Subsonic (Vylex Remix)

50 Carrot - Dark Side, Sandstorm

Fourward - Rave

Katharsys - Reptiles

SubVibe - Infliktion - Sentinel Prime (SubVibe Remix)

Poisound - Knife Party - Internet Friends (Poisound Remix)

Minoru - Reckless

Droptek - Bang

Butch Clancy - Russian Lullaby

Modestep - Sunlight, Feel Good, To The Stars
Still have questions? Get your answers by asking now.