Aerosmith fans...what are your thoughts on The Joe Perry Project? Like or Dislike?
Joe was/is the guitarist for Aerosmith. In 1980 he released his fist solo LP titled "Let The Music Do The Talking" with his newly formed band The Joe Perry Project. The band went on to release a couple more albums during the early 80's, but my preference has always lay with the debut.
Here's a video that I uploaded to YouTube featuring one of my favourite cuts from the LP "Rockin' Train"...kind of a funkified hard rock excursion. I offer a narrative and band bio that lasts maybe 3 or 4 minutes. If you wish to skip past that and get to the music, follow the instructions below the player or within the comments section...click the time.
Rockin Train...
http://www.youtube.com/watch?v=jIYTY_4rVks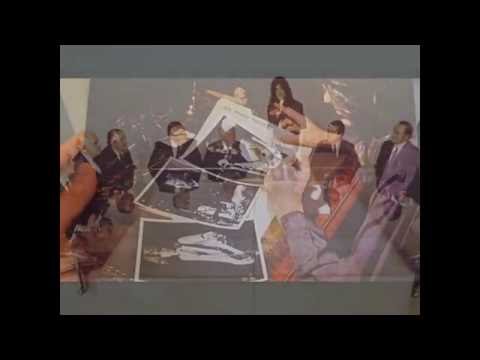 What are your thoughts on The Joe Perry Project?
BQ: Favourite songs by Aerosmith?
Aloha Smiley!

I like anything that Joe Perry has ever done. I strongly concur with you, though, that "Let The Music Do The Talking" was by far the best album by The Joe Perry Project.

A lot of the raw, emotional grit that Aerosmith has comes from Joe Perry. Steven Tyler discovered the other Aerosmith members when he saw one of their gigs at a bar. At the time Tyler (who was a drummer) was in a band called Chain Reaction that had a recording contract. Joe Perry and his crew (which included Tom Hamilton) did not even know how to tune their guitars, but Tyler loved them. He decided he could "polish" them and teach them the ropes of the biz; he refused, however to play drums (he insisted on being the lead singer and frontman of the new band). This was agreed upon, and Aerosmith was born.

Favorite Aerosmith songs (I'm partial to the early days):

Seasons of Wither

Nobody's Fault

Combination

Last Child

No More No More

"Rocks" is one of my all-time favorite albums; it is totally perfect.

I'm been a huge Aerosmith fan since before they became famous! They are from my neck of the woods and the first time I saw them play was in an amusement park before their first album came out. I have ALL their albums.

I also love the Joe Perry Project and his first album is the best one but his last album "Have Guitar Will Travel", is a really good rock album with some great guitar riffs, check it out.

http://www.youtube.com/watch?v=VWqZwl_Wklo

BA: I really enjoy about 95% of Aerosmith's songs so there's too many to pick favorites.

It is a good disk. I was in a band about that time and we did let the music do the talking. No Aerosmith songs.

For Aerosmith I prefer the disks Night in the Ruts and Rocks. Pretty worn on the first disk. Toys was the first CD I ever bought. At this time I have heard all of it so much up to Night in the Ruts I can not see myself putting a disk in again. They are all in the Stairway/Freebird territory now.

No, i don't. Amazing is John Petrucci. Effective is Steve Vai, Satriani, Ritchie Blackmore, Rory Gallagher, Uli Jon Roth, Michael Schenker, Adrian Belew, Steve Howe, and Jeff Beck. Joe Perry is a decent, solid rock guitarist, however nothing distinctive, IMHO.

How do you think about the answers? You can sign in to vote the answer.

I don't think joe is going to last with the joe perry project.

BQ:

Cryin'

Toys In The Attic

Ain't That A *****

Pandora's Box

not an aerosmith fan at all but always liked the joe perry project.

really liked their first album a lot but their subsequent albums were so-so at best, I think their first album should've been on par with Aerosmith's "ROCKS" and "Toys In The Attic", my favorite JPP song is "Rockin' Train", the title track and "Conflict Of Interest"

BQ: "Nobody's Fault" and "Spaced"
Still have questions? Get your answers by asking now.