Bonjour! Comme "Nul n'est sensé ignorer la Loi !": Que pensez-vous de cette réflexion ci-après sur le droit, les Lois, et le libre-arbitre?
https://www.youtube.com/watch?v=RyzTEQ7FmbE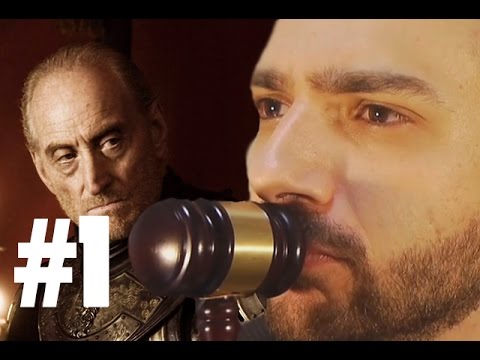 &feature=applinks
A : Tout a fait d'accord;
B : D'accord;
C : Un peu d'accord;
D : Pas du tout d'accord.
Pourriez-vous parler de votre choix (A; B; C; ou D ?) : En le justifiant...
De façon approfondie ou succinctement ?
Merci pour vos réponses et...
bonjour Watlender

merci cher ami pour le lien très intéressant et for bien expliqué

nul n'est sensé ignorer la loi

certes... mais encore faut-il la comprendre - ou l'avoir en tête au moment des faits

souvent nous n'avons pas tout le code civil sous les yeux ni à l'esprit -

les seules choses qui sont évidentes c'est de ne pas tuer son prochain

sinon pour le code de la route il y a eu un apprentissage avant donc...

mais pour certains petits détails comment les connaître tous ?

ah oui et pour répondre à ta question aux choix multiples je répondrai le choix A tout à fait d'accord

avec tout ce que j'ai dit en amont

merci encore aussi pour ta pensée

bonne journée à toi également

par l'Ignorance des hommes qui engendre leur folie ? Je ne le crois pas ! Avec mon Amitié, encore une fois, je te souhaite une très heureuse journée !!!


Login to reply the answers

Si cette "ignorer" veut dire "ne savoir pas", je serais d'accord, mais si vous l'emploie dans son connotation anglaise, ça serait bien autre chose.

Login to reply the answers
Still have questions? Get your answers by asking now.