How can people still vote for Andrew Gillum after it's been revealed that he doesn't intend to keep his campaign promises?
His campaign admitted in an undercover video that Gillum is lying to get elected. He doesn't plan to keep his promises. I feel bad for the voters who plan to vote for him with the expectation that he'll keep his word.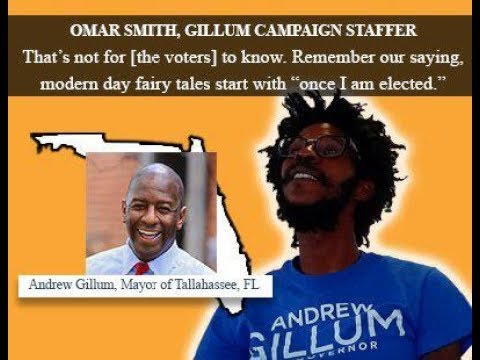 the young like him thinking they are going to get free health care and free college.. nothing free in the world , some one always has to pay for it. when the young get older they will have to pay for some one else's. what goes around comes around.. get an education a job and make your own living.

anyone who believed those "promises" never had their head on straight anyway

Ignorance or thinking power at any cost is what counts.

How do you think about the answers? You can sign in to vote the answer.

Let his voters know this.

He won't win but it shouldn't be as close as it is.

Oh wow, another one of these anonymously created "undercover" videos "proves" that Gillum is lying.

I'll bet the same people who made this video also created the anti-Gillum robocalls with monkey noises in the background.

Gillum is a radicalized leftist thief.
Still have questions? Get your answers by asking now.