R&P: Can you post some bizarre covers of Classic Rock songs?
Cover songs have been a staple since the earliest days of rock and roll. The earliest Beatles albums had nearly as many covers as original tracks. An artist will put their unique spin on their version, sometimes straying far from the original.
"In a Metal Mood: No More Mr. Nice Guy" by Pat Boone is perhaps among the most mocked albums of all time.
"Enter Sandman"
https://www.youtube.com/watch?v=z67IqrmygZY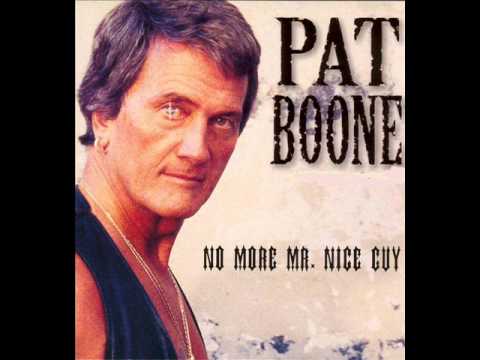 Your turn...and the cover does not have to be by an established artist.
Anthony Vincent - Welcome to the Jungle. 

https://www.youtube.com/watch?v=xdZHrpy7rgQ

https://www.youtube.com/watch?v=LL0rCYGun80

I dunno which is more bizarre? Him doin it in 20 different styles. Or him goin full on RAMMSTEIN on it? Either way gotta hand it to the guy for being creative.

Tiny Tim's cover of AC/DC's Highway To Hell is not as bad as I thought it would be. His version of Zeppelin's Stairway To Heaven is another strange one. However, his cover of Pink Floyd's Another Brick in the Wall (Part 2) could've been his because his voice fits the song. 

This was actually really cool.

Running Up That Hill by Kate Bush interpreted by Placebo. The video was great and it came off kinda gothic.

This actually got released as a single and had radio play.

How do you think about the answers? You can sign in to vote the answer.

I don't why I like this but I do...

The Residents - I Can't Get No Satisfaction

https://www.youtube.com/watch?v=PmwpD79zATo

Dusty Springfield's cover of Classic IV's Spooky. She was calling her boyfriend spooky even though the original song was about a spooky little girl who first said no to a date and then changed her mind. She admits that she changed her mind but still calls him spooky.

Kate Bush's cover of Elton John's Rocket Man. She did not change the gender of the protagonist so she was singing as though she was the man and was referring to a wife before same sex marriage ever happened. 

"Helter Skelter" - The Bobs

https://www.youtube.com/watch?v=BKYvly2W0k4

The Zimmers My Generation

https://www.youtube.com/watch?v=zqfFrCUrEbY

https://www.youtube.com/watch?v=m4TlbdQPohs

Best. Ever.

Aloha Harv!

One that is pretty strange is The Cure's cover of Hendrix's "Purple Haze" from the Stone Free Tribute to Hendrix album.
Still have questions? Get your answers by asking now.