Do Trumpsters even care how many women and little girls Trump rapes and sexually assaults?
1. Ivana Trump – Rape, 1989. Trump's former wife testified under oath that Trump violently raped her.
2. Unnamed minor – Rape, 1994. Trump repeatedly raped a 13-year old minor at the New York penthouse of his friend and fellow pedophile, Jeffrey Epstein.
3. Jill Harth – Rape, 1997. Trump violently assaulted and raped Harth at Mar-a-Lago.
4. Jessica Leeds – Sexual assault, late-1970s. Trump groped her on an airplane.
5. Kristin Anderson – Sexual assault, early-1990s. Trump put his hand up her skirt.
6. Cathy Heller – Sexual assault, 1997. Trump shook her hand, then forcefully pulled her close and tried to kiss her repeatedly. 
7. Temple Taggart McDowell – Sexual assault, 1997. She won the Miss Utah contest at age 21. Trump approached her backstage and attempted to grope and kiss her. 
8. Karena Virginia – Sexual assault, 1998. Trump grabbed her arm and groped her breast, the insulted her appearance when she resisted.
9. Bridget Sullivan – Sexual assault, 2000. Trump entered the dressing room of a beauty pageant where Sullivan and other contestants were naked, then proceeded to grope her.
10. Tasha Dixon – Sexual assault, 2001. Again, Trump walked into the dressing room while contestants were naked and ordered the women to fawn over him.
11. Mindy McGillivray – Sexual assault, 2003. Trump grabbed her butt while she was photographing an event at Mar-a-Lago. 
12. Rachel Crooks – Sexual assault, 2005. Groped by Trump while working as a secretary at Trump Tower
Update:
13. Natasha Stoynoff – Sexual assault, 2005. On the one-year anniversary of his marriage to Melania, Trump groped Stoynoff when she showed up for an interview at Mar-a-Lago.
14. Jennifer Murphy – Sexual assault, 2005. After being "fired" from The Apprentice, Trump groped Murphy and offered her a job in exchange for sex.
15. Ninni Laaksonen – Sexual assault, 2006. Another pageant winner who Trump groped without consent.
Update 2:
16. Jessica Drake – Sexual assault, 2007. Drake was an adult film actress, and Trump groped and kissed her without consent.
17. Cassandra Searles – Sexual assault, 2013. Winner of the Miss Washington pageant, Trump fondled and kissed her without consent.
18. Summer Zervos – Sexual assault, 2016. Trump groped and kissed her in a hotel room during the presidential campaign.
https://www.youtube.com/watch?v=t2ChMGLQmN8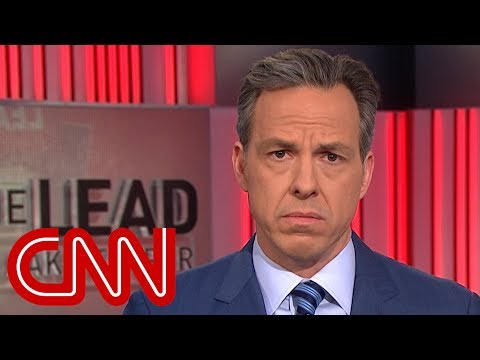 https://www.youtube.com/watch?v=N4LQuwSjc34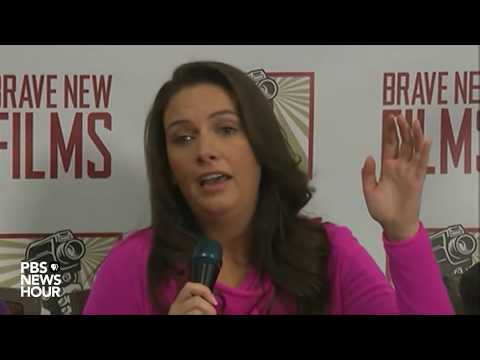 I am a Christian, but I have some Christian family members and friends that have said that they think Trump is doing everything God wants. Well I'm sorry, but God doesn't want all those rapes to go on, God doesn't want the bible being held upside down, and God doesn't want people walking around public places without masks on. In fact I read a Christian article saying we need to wear masks and take other precautions because it is our Christian duty to love our neighbors and protect our neighbors from this by wearing masks and taking other precautions. So I don't feel Trump is setting a good example for us at all. 

You are really too stupid to be on a computer!

so YOU MUST HAVE BEEN THERE TO WATCH IT SENSE YOU Claim to know the facts.. why DIDN'T YOU SAY ANYTHING THEN.. 

'

you WERE AN ENABLER TO IT OR ARE YOU SPREADING SOMETHING YOU HEARD OR READ ON A fake news report.. if YOU KNOW IT AS A fact IT means you were there AND didn't DO ANYTHING SO YOU ARE JUST AS GUILTY..YOU ARE A FAKE NEWS SPREADER AND STRAIGHT OUT LIAR.. POST THE PROOF OF YOUR FAKE ACCUSATIONS..You are spreading FAKE  and LIES Like any GOOD FASCIST COMMUNIST MARXIST DICTATOR would want you to do..  IF your FAKE ACCUSATIONS were true it would be different BUT he isn't a DEMOCRIT so you like to SPREAD and MAKE UP LIES and call it FACT... 'THE LAW would have got him IF it were true fact.. 'Like BILL AND HILLARY CLINTON which were GREAT FRIENDS OF A PEDOPHIL who MOLESTED CHILDREN and GAVE THEM FREE VACATIONS ON HIS PLANE.. IT is WELL DOCUMENTED THE CLINTONS went to his island numerous times on his private JET.

How do you think about the answers? You can sign in to vote the answer.

Short answer? No, they either don't believe any of the dozens of witnesses and victims who have reported these crimes, or they believe it but don't care, or they believe it and are the kind of people who support and/or engage in rape, pedophilia and sexual molestation themselves. I hope that addresses your question.

your question begs to ask what do you do about all the pornogphy available on the internet that encourages that type of behavior or is that where you are getting your information and ideas

Trump should sue those women for falsely accusing him 

When you start caring how many Clinton has raped, we'll look into what's really true of your accusations. You're hatred of the man clouds your judgement.
Still have questions? Get your answers by asking now.