What is the biggest or largest fish ever caught?
Update:
Actually, there might be more one. Yes, the 2664 pound White Shark is recorded but there might be another contender according to this video. I actually run a YouTube Channel called Fast Answers.
https://www.youtube.com/watch?v=miFxhhp4gM4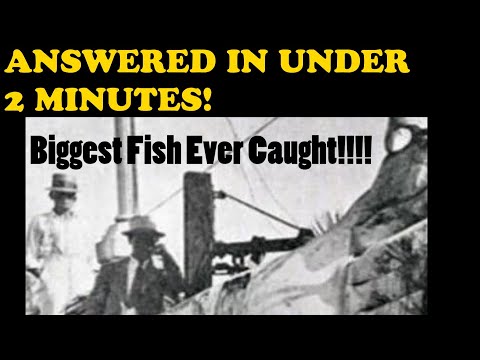 Still have questions? Get your answers by asking now.